Healthy Ageing | Food Navigator Summit
The Healthy Ageing component of the Positive Nutrition Summit will be hosted by well known industry publication Food Navigator from 22nd to 25th March, 2021. The event on Monday 22nd (click below for details), in particular, offers formulators across the food & nutrition space an opportunity to draw inspiration for new product development in this increasingly lucrative sector. Aquamin is proud to support the event on this day.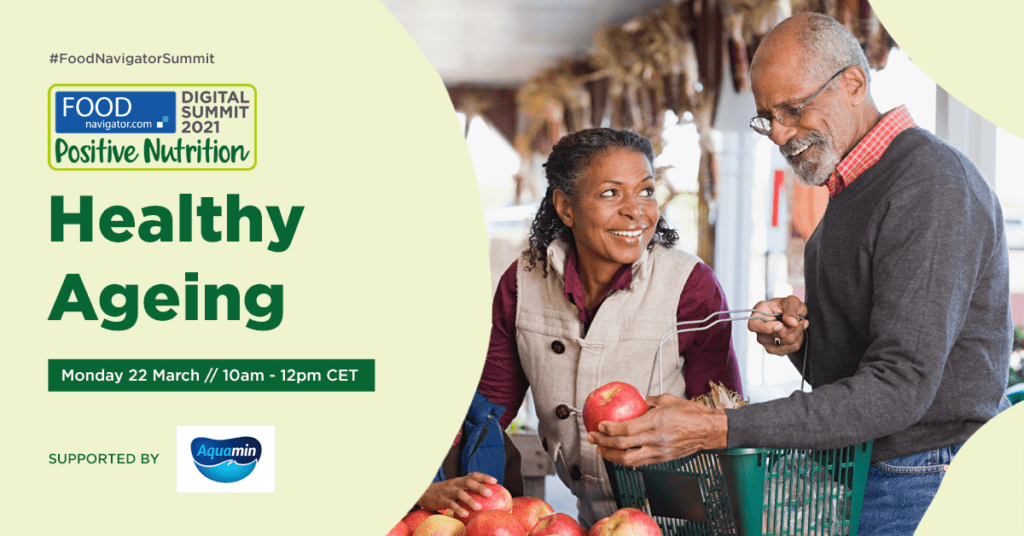 In all of the developed world populations are rapidly ageing. It is estimated that by 2050 the population of over 65s is expected to reach almost 150m in the European region alone. Demographic changes present increases in opportunities for products that cater for: boosting immunity, bone, joint, muscle, cognitive, heart health, skin, eye and digestive health.
In 2017, the significant body of science underpinning Aquamin efficacy in key areas related to healthy ageing was recognised with the Nutraingredients Healthy Ageing Ingredient of the Year.
At the event on the 22nd March, our team will be introducing Aquamin as a versatile ingredient for fortification opportunities with natural, clean label, allergen free food as well as innovations in healthy ageing, wellbeing, and active nutrition, and we hope that you can join us.