THE COMMITMENT
At Marigot our mission is to improve the health and well-being of a growing global population in a more natural, ethical and sustainable way.
We deliver on this promise by undertaking the most innovative scientific approach to continuously discover, prove and deliver unique natural ingredients – with a particular expertise in seaweed. We harvest from our own sustainable resources. Marigot provides a natural solution to the nutritional challenges in the global plant, animal and human health markets.
Sustainability is a key aspect to what we do now, and responsible management of our natural resource will ensure that we can continue on our journey to achieving our objectives.
We live in a time where the world is looking at concerted efforts to explore how we can build a sustainable future.
We realize that forming sustainable operations do not happen overnight – it is a journey, a continuous commitment and responsibility which we take seriously.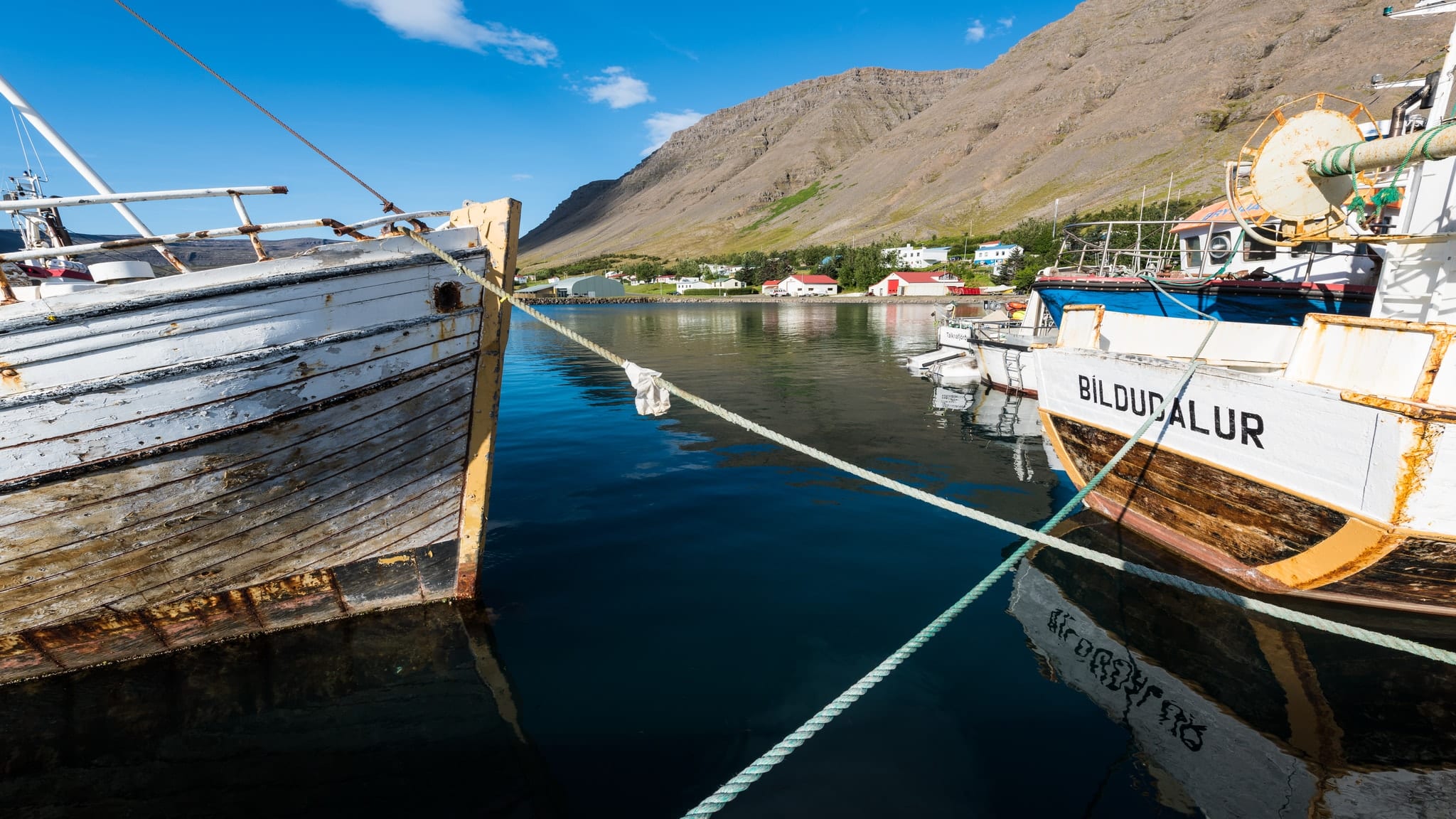 THE JOURNEY
Over the last two decades we have pioneered the sustainable and responsible management of our seaweed raw material deposits located in the Icelandic Westfjords. We have been fully committed to ensuring that this important raw material is managed with a proper governance structure which incorporates key aspects of sustainability at all levels within our organization.
We do this through open engagement with recognized independent marine resource experts, local government, and internationally recognized organic certification bodies – so that our harvesting practices, resource management and processing operations follow the highest – most widely known quality standards available today.
Whether it involves the co-development of rigorous standards for harvesting of calcified seaweed in the Icelandic Westfjords or adopting extensive quality assurance programs for our feed and food ingredient production sites – we strive to ensure that our thinking is grounded in being sustainable and responsible both now and for the future.
We combine experience with innovation to minimize environmental impact, optimize logistics and always ensure a safe and stable work environment for our employees.
Marigot is working tirelessly towards continuous improvement in environmental, social and economic performance.
In 2015 world leaders adopted the 2030 agenda for sustainable development with 17 sustainable development goals. For Marigot the SDGs are our motivation to focus our sustainability efforts.
WE SEE OPPORTUNITIES TO ALIGN BUSINESS OBJECTIVES WITH KEY UN SDGS ESPECIALLY IN THE AREAS OF:
#7
Affordable &
Clean Energy
#9
Industry,
Innovation & Infrastructure
#12
Recycle
Paper Plastics
& Aluminium
We will endeavor to ensure that these goals are part of our business activities and planning both now and into the future. We believe we can improve our efforts to further optimize our production processes and raise our focus on reducing carbon footprint especially in relation to utilities consumption. This will be a voyage, but it always has been and one of enormous learning as we understand more about our unique products by to continuing to innovate as we grow.
As we utilize natural product material -we fully believe that it is our responsibility to be aware of the challenging needs in society and optimize their use for current and future generations. We are happy to share that we manage our sites and resources with candid full circle sustainability considerations.
Marigot is also a member of SEDEX – which is one of the world's leading ethical trade service providers, working to improve working conditions in global supply chains. Using SEDEX enables businesses to work together to better manage their social and environmental performance and improve working conditions throughout the supply chain.
Over 60,000 member organisations from over 180 countries use the SEDEX platform to exchange data, manage business risk, meet compliance and drive positive impact on people. SEDEX is a not-for profit membership organization that oversees SMETA, a globally recognised audit procedure for responsible business.